Made in Italy designed for the world
Donati Sollevamenti has been established since 1930, in these years we have gained a leading position in the international market for lifting equipment.
The different solutions and the reliability of the products such as electric chain hoists, manual and electric jib cranes, electric wire rope hoists, channel profile system bridge cranes, find their applications in all types of industries.
The markets request and the client's satisfaction represent Donati's target activity, backed up with spare parts assistance and our after sales department. The modular components produced by Donati offer the correct solutions that the market demands.
The care of Donati Sollevamenti s.r.l over customer satisfaction is directed to establish a long-term relationship, based on mutual respect and trust, thanks to the flexibility and promptitude of the organisation with direct and personal contact. The after sales service is organised in order to give prompt answers and solutions about spare-parts, service and warranty procedures.
The on going and careful attention to quality by Donati Sollevamenti S.r.l. seen, not only through our careful design, responsible choices and constant checks of materials, but of all phases of production and of the finished product, involves the whole organisation, through the quality control system which, since 1993, controls and checks the life of the whole company.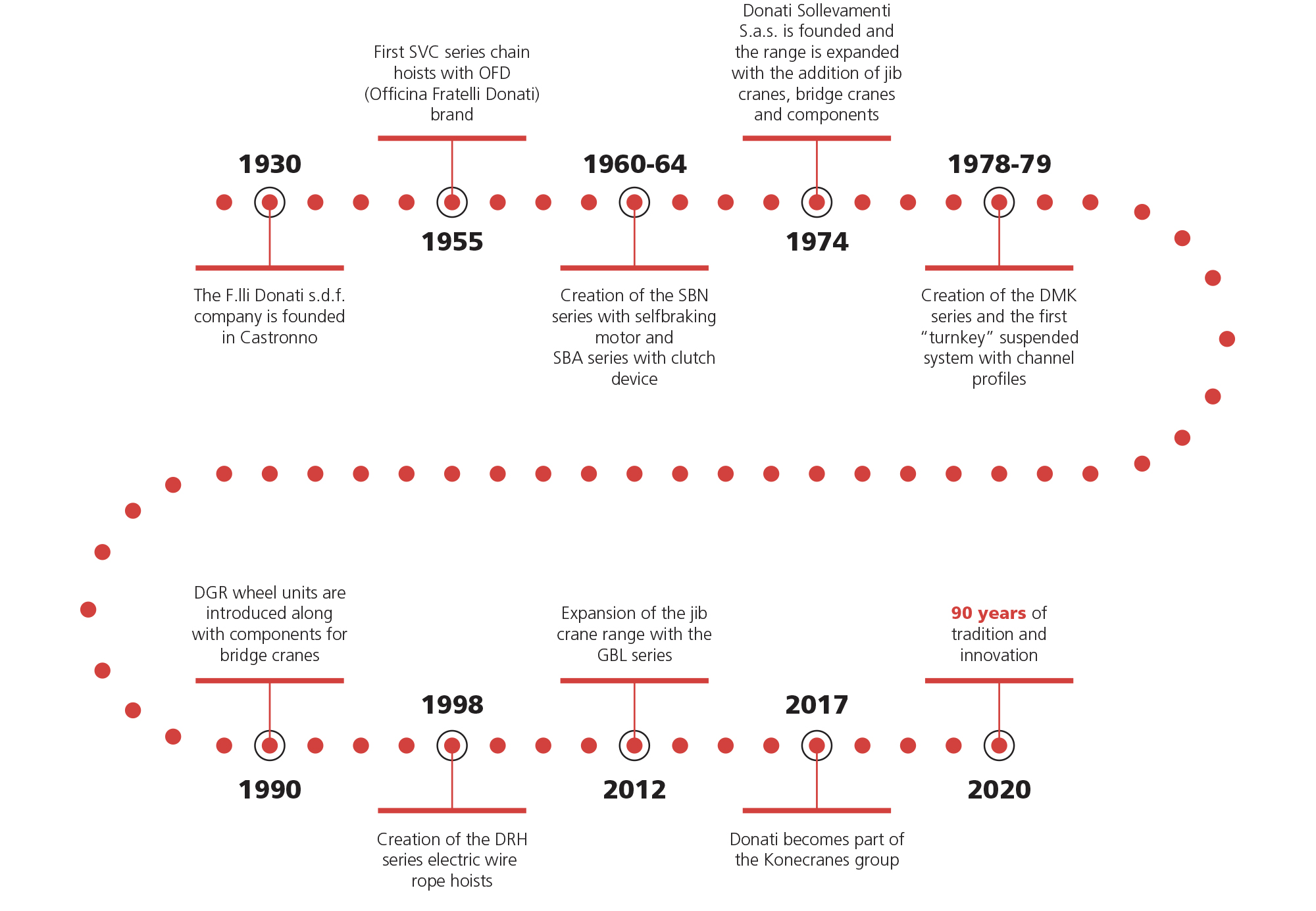 Since 2017 it has been a member of the Konecranes Group.
Donati Sollevamenti Srl adheres to the provisions of Legislative Decree 231/01 concerning the administrative liability of legal entities and companies, and associations. For this reason, we invite all those who wish to contact Donati to establish a business relationship and/or engage in negotiations and/or any other type of relationship pertaining to the activities of Donati, first visit the Code of Ethics page.